Entries
So I've come up against a wall when it comes to my own morals. I've been to many cons where people sell artwork with copywriten characters all the time. I don't necessarily like that, and I never buy fan arts from an artist table, especially ones that I KNOW are direct copies of official art or someone else fan works. To me thats just completely dishonest. One step below selling someone else artwork. I have an unwitting fear that my original wont sell, but I KNOW my fan art will.
Anyways, I decided that me and Rhies should do fanbooks with the original intentions of doujinshi. As a way to spread our name and show our geeky love for the fandom. They'll be self made and the price is only going to cover the cost of making them. Sketch commissions can be whatever they ask for. As for prints, I'm only selling my original works.
Does anyone else feel this is a moral delema?
Anyways. I've been working on one of my original pictures. This is the progress of flats thus far. What do you think?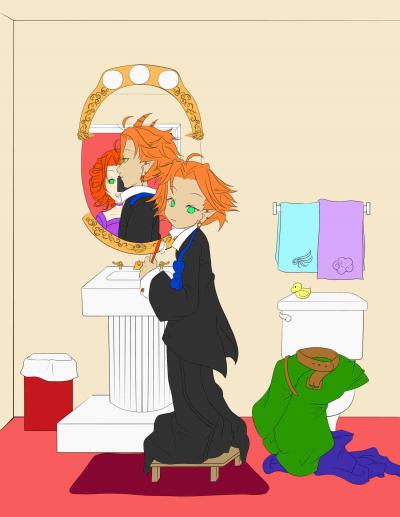 I'm only going to post a few things up on this blog, I want some to be a surprise. ^^
~Shiro
http://cherrylimeaid.blog128.fc2.com/tb.php/2-ff04b3bf
Trackbacks
Comments